-- "5 star" concept shows comprehensively, golf story of Country Garden continues in Malaysia
Kelab Rahman Putra Malaysia (KRPM) is Malaysia's top 20 golf club. Challenging oneself, advocating healthy ecological movement is the theme of the club. KRPM has over 4000 members, obtained the support and favor of Malaysia's government leaders and business leaders at all levels. Found upon on 25th anniversary celebration, country garden, who also has years of professional experience in building high- quality golf course in China, exclusively sponsored and will participate in the event during 15-16 September 2012.
Grand scene of activity, obtained highly concern from all walks of life
This celebration will last for two days, Country Garden will fully participate in it. KRPM anniversary celebration will be officiated by Sultan of Selangor DYMM Seri Paduka Yang Di-Pertuan Agong, IX, Sultan Azlan Muhibuddin Shah at the beginning of ceremony. Nearly 5,000 invitee's will
attend these events. Invitees include nearly 4,500 VIP and the event has been supported by local media such as The Star and other media. The rich and colorful activities include KRPM Family Day, treasure hunt, golf anniversary cup, as well as the Annual Dinner. Let members and families enjoy the weekend, but also create a relationship between Country Garden and KRPM members.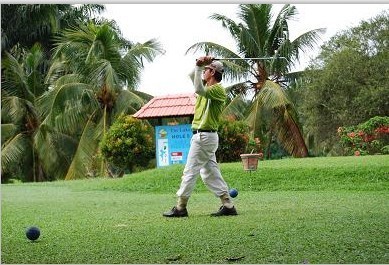 KRPM member is swinging on the field.
Country Garden becomes the sole sponsor, golf story of Country Garden continues in Malaysia
As the sole sponsor of the event, Country Garden adhere to create "five-star" community facilities. A number of its projects in China has already equipped with a high standard of golf facilities, with a professional golf course designing and golf course building experiences. As the first time to build golf course in overseas, Country Garden will continue support "community build concept", the products of China's most high-end villa with mature lifestyle also has bring to Malaysia. Country Garden Kajang and Rawang are two townships with a large-scale planning; facilities include prestigious private clubs, luxury infinity pool, senior theme restaurants as well as styled commercial street. Country Garden aims to build the best pure villa township in Southeast Asia, comprehensively reflects its "5 star living for you "concept.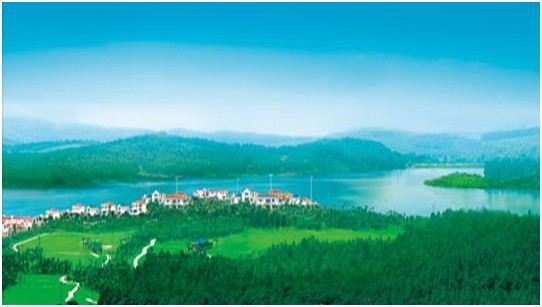 Country Garden,Holiday Island(China)The reality image of full light of international standard and 27-hole golf course