On June 30, 2016 Guangdong poverty relief day held in Guangzhou. Zhu Xiao Dan, Governor  of Guangdong province, attended the event and delivered a speech. At present, Guangdong has started a comprehensive three-year precise poverty relief strategy. During the conference, Yeung  Kwok Keung and Yang Hui Yan, Chairman and vice-chairman of Country Garden Holdings, donated ¥500 million in the first year. They were given a standing ovation and loud cheers to their generous donation.  Since 2010, Yeung Kwok Keung and her daughter Yang Hui Yan together with Country Garden Holdings donated more than 1.3 billion yuan for poverty alleviation in Guangdong. At the same time, they donated more than 2.6 billion yuan accumulated over the years within and outside the province to support community diversification and development, and provide care to individuals and families in need.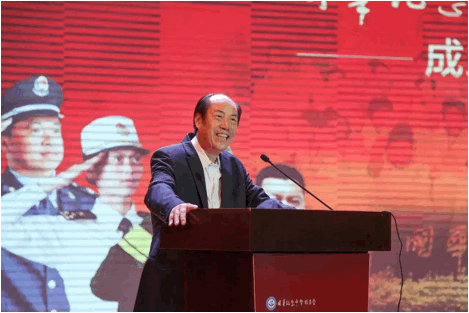 Yeung  Kwok Keung 
Precision poverty relief
Guangdong has always pay great importance to the work of poverty alleviation. However, due to the imbalances between urban and rural development, this makes the process of the work of poverty alleviation slow down in poor areas. In the next three-year period from 2016 to 2018, the goal is to help 1.765 million poor people eliminate poverty permanently.
On March 22, Party Secretary Hu Chun Hua was given a speech in the province's poverty alleviation and development conference, he emphasized that we should study thoroughly and implement the ideas in the major speech given by General Secretary Mr Xi Jin Ping. According to the Central Committee, we determined to win the battle against poverty, ensuring completion of tasks in an effective and timely fashion.
"I have been poor before, thats why I would follow the central and provincial government's lead to continue put efforts to support poor households, battle against poverty and make greater contributions in the next three years target set by the Guangdong provincial government. " Yeung Kwok Keung said.
12 employees settle down in the villages to help the poor
Since 2010, for the past six years, Yeung Kwok Keung and Yang Hui Yan together with the Country Garden Holdings have donated more than ¥1.3 billion to charitable organizations and schools. More than ¥800 million of the donation funds have been successfully supporting cities like Qing Yuan, Zhao Qing, Guang Zhou to help people who live in Shu Shan village, Huai Ji town and Ti Mian town to get a life free of poverty.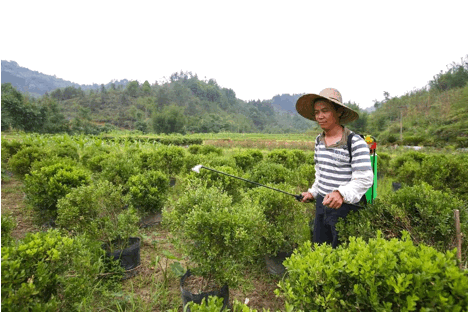 Shu Shan Villager learns tree planting 
In the northern area of Guangdong, Qing Yuan City, there is a Country Garden Guangdong Vocational institute of technology college which provide free skill training education to 16469 people in need, among 8536 of the students obtained qualification certificates and 4064 of them received employment recommendation, the average income also increase about 20%. Especially for those 1738 people who are in home nursery industry, the average income is 2.5 times the original monthly salary, almost seven to eight thousand yuan.
  Yeung Kwok Keung is dedicated to helping people escape poverty and live better lives through our professional endeavours. To ensure precise approach taken on poverty relief, he sent out 12 employees to settle down in the poverty area permanently, let them live and work together with the villagers, to learn their needs.
Total donation more than ¥2.6 billion
Yeung Kwok Keung was born in 1954 in Shun De, Guang Dong. He was born poor, at that time the government given him free education and granted him ¥2 yuan scholarship which allowed him to complete his studies.
In 1997, with a donation of ¥1 million, Yeung Kwok Keung contribute nearly half of his fortune to found an anonymous charitable association named, Zhong Ming grants. it was not until 2007, with the Country Garden Holdings listed in Hong Kong Stock,  his name started to reveal to the public as the founder of Zhong Ming grants. Currently, the Zhong Ming grants helped 19 Guangdong Colleges and more than 8958 students.
While leading Country Garden to grow bigger and stronger, promoting the regional urbanization and contributing to the construction of the state, the founder of Country Garden Mr. Yeung Kwok Keung also actively calls for sustainable charities, which means through hemopoiesis charities, such as skill training and providing job charities, such as skill training and career development, to help the eliminate poverty permanently.