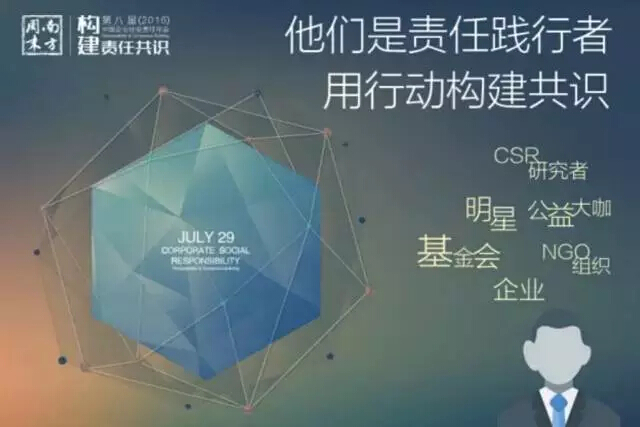 On 29 July, 2016, the Eighth China Corporate Social Responsibility Annual Conference (CSR 2016) was held in Beijing. With the theme of "Responsibility & Consensus Building", the one-day conference brought together government staff, corporate representatives, public welfare organizations and medias that are concerned about CSR and charity affairs, to pay tribute to individuals who have made outstanding contributions to CSR from 2014 to 2015, to commend and encourage enterprises with outstanding CSR performances, and at the same time to advocate the concept of social responsibility, promote the spirit of social responsibility, and establish the annual model for responsibility.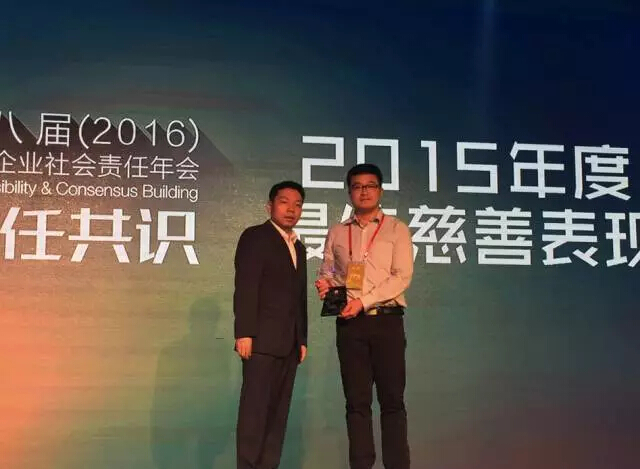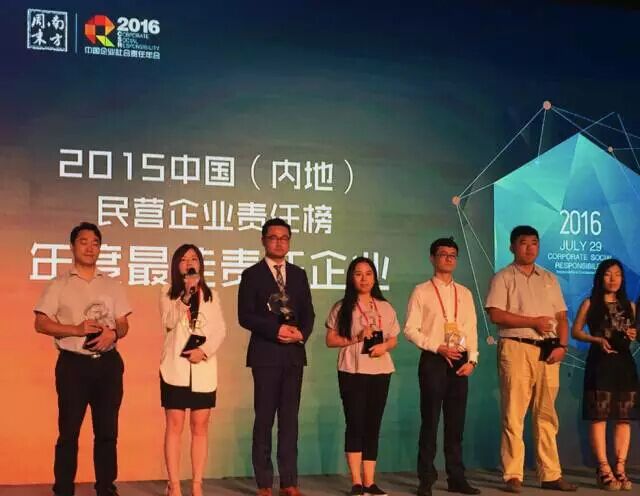 Country Garden won two awards-2015 Most Responsible Enterprise and 2015 Best Charity Performance. Shouldering CSR and upholding the value of "standing as a conscientious and responsible enterprise", Country Garden has been pursuing self-transcendence and perfection, and has been widely recognized for its helpful exploration of the sustainability of China's real estate industry.
As one of the top 500 listed enterprises of Forbes Global, Country Garden is China's largest urban housing developer. It achieved sales of about 125.07 billion yuan (a sold area of some 15.64 million square meters) in the first half of 2016, up 129% year on year, ranking among the top three real estate developers in China. It has moved into over 300 Chinese towns as well as countries such as Malaysia and Australia, with over 500 projects and more than three million owners across the world.
Apart from serving the country through industrial development, Country Garden and its founder Yang Guoqiang have also devoted to poverty alleviation and charity, and lived up to CSR unremittingly. Yang, chairman of Country Garden, has been exploring with the hope of helping address the problem of poverty and improve the populace's cultivation in China, thus accomplishing the great rejuvenation of the Chinese nation.
Over the past 19 years, chairman Yang Guoqiang and vice chairwoman Yang Huiyan of Country Garden have donated a total of over 2.6 billion yuan in support of education-based poverty alleviation, industry-based poverty alleviation and disaster relief. The enterprise has set up three charity schools: Guohua Memorial Middle School--the only all-free private school in China, Guangdong Country Garden Polytechnic--a charity university and Guoliang Occupational Training School--an all-free school for veterans.
Guangdong has initiated the three-year targeted poverty alleviation campaign in an all-round way. Yang Guoqiang and Yang Huiyan have gone all out for the campaign by donating a total of 500 million yuan in the first year.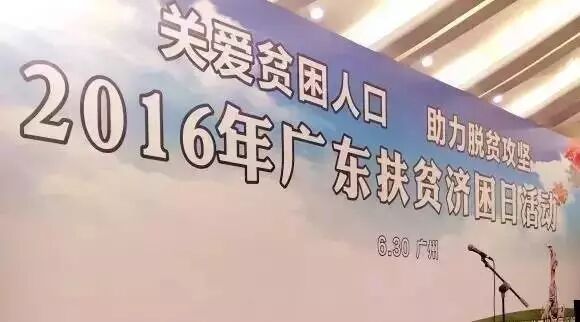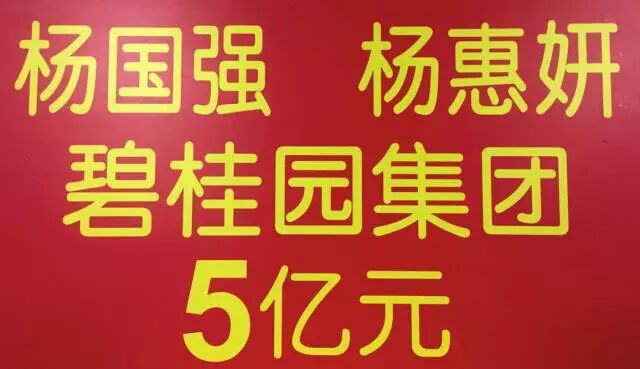 Organized by Southern Weekly and held for eight consecutive times since 2009, the Corporate Social Responsibility Annual Conference is one of the events with the highest profile that received most attention in China's CSR field. The most valuable winner of this year was selected by Southern Weekly CSR Center through comprehensive evaluation, based on data from the government and third-party agencies and surveys, according to the continuity, differentiation, integration and other factors of many declared projects.
At the summit of this conference, heads of social innovation agencies, enterprise executives and industrial scholars exchanged ideas under the theme of "Collaboration and Sharing: Way of CSR in the Era of Mobile Internet".
Meanwhile, representatives from renowned enterprises like Tencent, Coca-Cola and HNA Group exchanged views on issues such as the path and public communication of CSR in the era of internet, discussed CSR construction and built consensus on CSR.
While "Internet plus" is generating more convenience and wealth, Southern Weekly always maintains that social justice and balanced development is more related to the well-being of the nation. From enterprises, institutions, organizations and individuals to the whole nation, all are assuming social responsibility instead of developing in a one-sided manner.